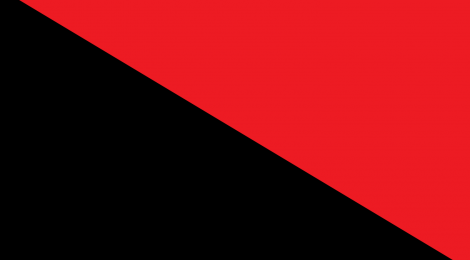 From Bristol AF group blog, posted on 22nd April 2011. See also video via The Commune and other local blog report. Stokes Croft is a main road in/out of Bristol city centre and the site of an unwanted Tescos store opposite a squatted social space 'Telepathic Heights'.
Around 10pm on Thursday 21st April, people from Stokes Croft and St Pauls in Bristol, reacting to blatant provocation, started attacking riot police gathered from three different forces with glass bottles. What ensued was seven hours of constant clashes; police charges, volleys of glass, brick and concrete, burning barricades and the trashing of a much-loathed Tesco recently forced on a community who for so long battled to stop it opening.
Just before 9pm, police had forcibly removed a small protest from outside the Tesco, which had been there since the store opened a week earlier and set up a cordon closing that stretch of the road. Their stated aim was to enter the squatted 'Telepathic Heights', an iconic, graffiti covered building opposite Tesco. They claimed to be acting on intelligence that suggested some occupants where planning to make petrol bombs with which to attack Tesco. Even if this intelligence was accurate, the numbers of police was far disproportionate to the half a dozen occupants of the squat.
The blocking of road by the police and the news that Telepathic Heights was threatened and that the Tesco protest had been forcibly broken up meant it wasn't long before a substantial crowd had gathered. The crowd became more and more angry as police refused to give justification for their presence, pushing or hitting anyone who got close to their lines. The increased tension of recent months, which has built up as austerity measures begin to kick in and the community of Stokes Croft and St Pauls feel ever more ignored and marginalised, had found a focal point and personification in the belligerence of the police. All it took was for someone to tip over a glass recycling bin.
After the initial barrage of bottles, a retreat into St Pauls. As people came out their doors to see police marching through their streets, many joined in defending against the police. A routine of the police charging then retreating under a hail of bottles and bricks started to develop. Bins were set on fire and charged into police lines, others were used to form makeshift barricades. Around 1pm police retreated back to Stoke Croft and soon found themselves and their vans surrounded. The vans were prevented from moving off as others pelted them from a side street. Eventually the police broke out and sped away in the vans out of sight further up the road.
Celebrations broke out as the crowd realised they had the streets. Calls of "Smash Tesco!" rang out. Tesco windows and an abandoned police vehicle were smashed and a police trailer full of riot equipment was looted. Police then returned to the area. More clashes as police forced people back into St Pauls and down Stokes Croft before finding themselves again outmanoeuvred and at which point they again retreated. This time Tesco's windows went all the way through as well as the shutters behind. When the police came back, their vans sped straight into the crowd. At least one person was caught behind police lines, unable to get out of Tesco in time and took a frenzied beating whilst on the floor. Someone else was run over, sustaining an injury to his foot and others hit by vans. Next time it was made sure vans would not be able to manoeuvre in this was as a skip was dragged into the road. Tesco was entered a second time and objects being lunched from rooftops made it increasingly difficult for the police.
A number of injuries were sustained and nine arrests made including four of the occupants of Telepathic Heights. Police report that eight of their number were hospitalised.
One local resident noted the police had "thrown a quarter century of semi-decent community policing down the drain" another saying "If they [the police] don't calm down, things are getting tense enough on a range of other issues for a new pattern to develop of poor community relations and repeat rioting against a police force which has chosen political sides".
The police provoked this. Turning up in this area of Bristol with such numbers, attacking Telepathic Heights and blatantly using public money to defend the interests of a corporate giant such as Tesco was always going to get a reaction.