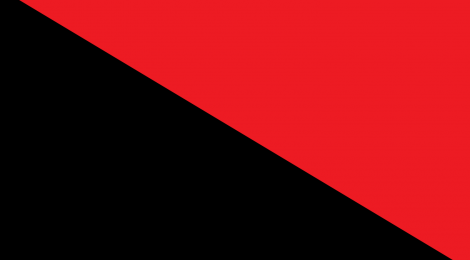 Bristol Anarchist Bookfair, Saturday 7th May 2011
10.30am to 6.30pm, Hamilton House, 80 Stokes Croft, Bristol BS1 3QY
In The Tradition Of May Day… Resistance and Alternatives To Cuts
More details: http://www.bristolanarchistbookfair.org/?page_id=991 
Sheffield Anarchist Bookfair & Social, Saturday 21st May 2011
10.00am to 6.00pm, Bank Street Arts, Bank Street, Sheffield, S1.

Social at 8.00pm at The Red House (details below).
Complete programme of meetings/films available here: www.bookfair.org.uk/meetings
"We live in a time of crisis. An economic crisis, an environmental crisis and, if the government gets its way, an impending social crisis. When the only thing that is on the political agenda is cuts, cuts and more cuts it is all the more important to explore the alternatives. And there is an alternative – anarchism.
Anarchists argue we need a society ruled not by profit and greed but organised on the basis of social solidarity and human dignity. If you're a hardened political activist or just a bit "anarcho-curious" we welcome you to our second annual anarchist book fair. Events like this have run for years in cities from San Francisco to Zagreb. They're a great starting point into the ideas, activism, ethics, creativity and history of the contemporary anarchist movement, with publishers comix, zines, film, art, food and fun stuff."
*Why not also join us for our post-book fair social? Fundraiser for MASH – mutualaidsheff.org
Mutual Aid Sheffield (M.A.SH) is a voluntary group providing solidarity and support for strikes, workplace actions and community struggles through direct action. The group is open to any worker or unemployed person across any sector. It is independent of all political parties and trade unions and is non-profit.
Smiling Ivy (Dub/Funk/Ska) – www.myspace.com/smilingivyuk
Jezabellezza (Melodramatic Popular Song) – www.myspace.com/jezabellezza
Surviving Savannah (alt-rock) – www.myspace.com/survivingsavannah
8pm til late, The Red House, 168 Solly Street
Entry £4 (or £3 with a MASH or book fair flyer)"
More bookfairs across the world in 2011:
http://anarchistbookfairs.blogspot.com/2009/06/anarchist-book-fair-dates-and-details.html