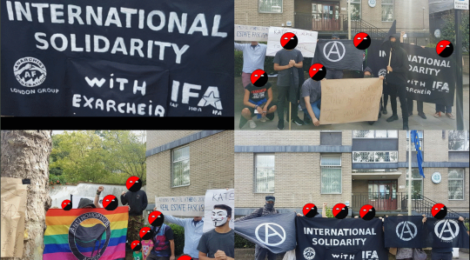 (From the London group)
On the 2nd of September we held a solidarity demo outside the Greek embassy, which got about 30 people out on a Monday afternoon. We handed out copies of the Anarchist Federation's statement on the brutal attacks on immigrants and anarchists by the Greek state, although the embassy refused to allow us to deliver a copy to their staff.
We would like to thank everyone who came, including the people over at Anarcha Feminism who helped us promote it. Solidarity with our comrades suffering in Greece and down with the false borders used to divide us!