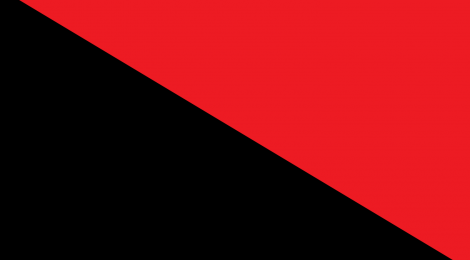 National demo against privatisation on 25th March 2013 – University of Sussex – updates
See libcom.org for news and comments with photos and video of the action: http://libcom.org/news/national-demo-against-privatisation-university-sussex-updates-25032013#comments
Interested in international higher education stories and articles from an anarchist perspective? Here's something new from the WSA in the USA on their Idea & Action blog: http://ideasandaction.info/2013/03/class-war-in-higher-ed/
—
Come for a chat in the AF area of the libcom.org forums: http://www.libcom.org/forums/af
—
Previous articles on AF blog about Education struggles:
Interview with an anarchist student occupier at Sheffield University
Working in Universities, Living With the Axe
Unite the struggles – London AF – October 2011
The students are revolting – report on the occupation of Millbank Tower
—
Read AF views and discussion articles relating to,
Austerity:
AF flyer for N30 – Symbolic Protest or Fight to Win?
Anarchist Federation statement on the June 30th strikes
Everything we've won: they want it back (March 2011)
Health:
Healthcare workers: where we stand-fighting on two fronts
Private versus 'Socialised' healthcare
Nottingham City NHS and the cuts – a healthworker speaks out
Welfare:
Anti-workfare coordinated actions on 31st March 2012 – reports
Anti-workfare leaflet for 3rd March Day of Action
End of the Social Wage? Radical responses to the Welfare Reform Bill
Anarcha-feminism
A Class Struggle Anarchist Analysis of Privilege Theory – from the Women's Caucus.
Safer spaces, false allegations, and the NYC Anarchist Bookfair
Response to: Prostitution is Not Compatible with Anarchism
LGBTQ:
What's Wrong with Angry? – LGBTQ Bulletin of the Anarchist Federation – no.2
Queer – An Anarchist Deconstruction
Anti-racism:
The BNP, a working class party?
The Struggle Against Fascism Begins With The Struggle Against Labourism or, Hope Not Self-Defeating Liberal Stupidity
The European elections and the BNP, an anarchist perspective
Environment
Climate Camp and Us – a perspective paper
Meet the Green Boss – climate camp leaflet, discussion, report & paper
See our blog for articles on war, prisons and international anarchism etc.