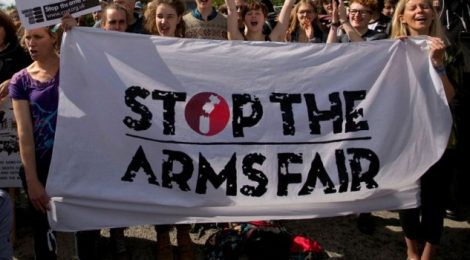 For four days in September 2017, the international weapons industry plans to set up shop in London at a huge arms fair, DSEI.
The weapons sold here fuel the death, destruction and injustice perpetrated by militaries, police forces and at borders around the world.
Because those who torture protesters, brutalise indigenous people and murder civilians are on the guest list.
Because arms companies profit when their plane drop bombs on ordinary people
Because they profit again by pushing militarised solutions ot 'protect borders' from the refugees fleeing those bombs.
Because public services are cut but there's always money for war.
Because war, repression and injustice start here.
London AF members will be at Day Of Action tomorrow at Excel Centre in East London. See you there!