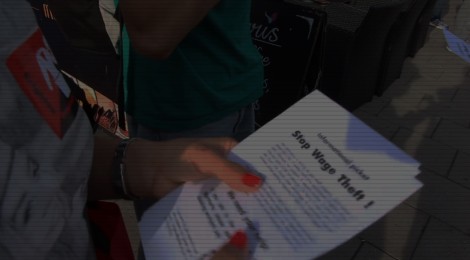 From Newcastle Solidarity Federation:
Newcastle SolFed have launched their Building Workers campaign with a lightening quick win. Faced with a site agent who repeatedly refused to provide adequate welfare facilities for a large building site in North Tyneside, SolFed contacted the company with a demand to repair and clean up the toilet block.

Within hours, the toilet block was repaired and cleaned up, and as an onsite SolFed member stated, were being used for the first time in months for what they were intended for.

Newcastle SolFed Building Workers want to speak with anyone who works in construction, building maintenance and engineering. Within these industries more and more workers are increasingly struggling with management abuses, pay freezes, zero hours contracts and especially prone to being stung for their wages from cowboy bosses.

We aren't providing a service here – we want to build up a network of likeminded workers in these industries who believe in workers control over our failing reformist unions.

If you work in the building industry and are interested in what we are doing, drop us a line and we will put you on our mailing list. We want to hear what bugs you about work and how things could be better!
Well done to everyone involved in the campaign so far, and onwards to bigger and better victories! If you in Newcastle and interested in finding out more check out stuffyourboss.org.uk