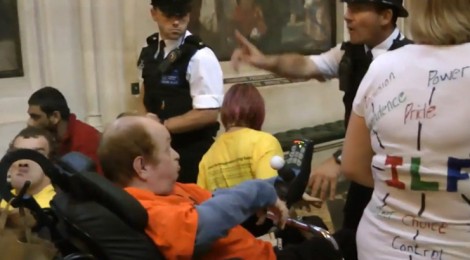 Protesters Storm Parliament!
Video from YouTube:
People protesting the scrapping of the independent living fund have attempted to storm parliament and disrupt Prime Minister's questions today. The BBC have put up a report on their facebook, although reports now claim that broadcasters are being advised not to show scenes from the protest itself. This action looks to be led by those facing some of the harshest treatment by the government, with the £320 million fund due to be removed at the end of this month, leaving 18,000 people short of essential support.
Well done to all those who went out to protest today, and we look forward to hearing if we can lend our solidarity to your struggles in any way.