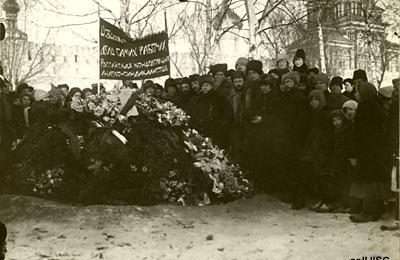 London Anarchist Federation Meeting on The Russian Revolution
London Anarchist Federation Public Meeting
The Russian Revolution-What went Wrong?
7pm Thursday October 5th at May Day Rooms, 88 Fleet street, London EC4Y 1DH Nearest tube Blackfriars
We look at the Russian Revolution and how it was undermined by the Bolsheviks. Guest speakers TBA. Plenty of time for discussion. Free. Refreshments provided.
https://www.facebook.com/events/515409172124896/?acontext=%7B%22ref%22%3A%2222%22%2C%22feed_story_type%22%3A%2222%22%2C%22action_history%22%3A%22null%22%7D&pnref=story