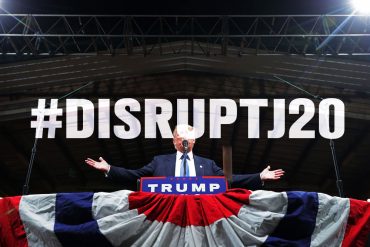 #DisruptJ20
As the International of Anarchist Federations (IAF-IFA), we support the demonstrations planned to take place during the inauguration of Donald Trump, 20 January 2017.
It should go without saying that we do not support Hilary Clinton or any other politician : we know they are both faces of capitalism, racism and war. But the inauguration of Trump means the legitimisation of white supremacy, neo-nazism and misogyny.
We don't give a damn about elections; the change we fight for will be achieved only by ourselves, through direct action. We expect nothing from politicians but suffering, exploitation and oppression. We stand with all those experiencing police attacks, racist murders and sexual violence.
In solidarity,
CRIFA (meeting of the Relations Commission of the Interational of Anarchist Federations), Marseille, 3-4 December 2016.
http://i-f-a.org