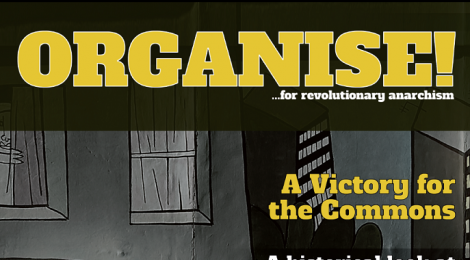 The campaign against a new mega-prison being built near Wrexham got a boost recently when the Reclaim the Fields network held an action camp nearby. The camp, of 100-150 people, was hosted by a local anti-fracking site and workshops explored the links between prison abolition and many other struggles.
People held evening noise demos at three prisons in the region in solidarity with those inside, leafleted the local town, and picketed several companies involved in the mega-prison. Finally, a blockade of the construction site held up lorries for over 4 hours without any arrests.
"Prisons are part of the problem." said Olly Torcada. "They are abusive places used to control and threaten people, particularly those of us who are working class, people of colour, or disobedient."
"We need justice processes based on strong, vibrant communities," said Frieda Evans, "not more prisons and cops harming our communities."
The new prison would be the biggest in the UK, and the second biggest in Europe. It aims to open in 2017 and would give the State enough cages to lock up an extra 2100 people.
---
Get involved!
http://www.reclaimthefields.org.uk/
@gardensnotcages / cape-campaign.org
@BCPC2 / frackfreewrexham.org.uk