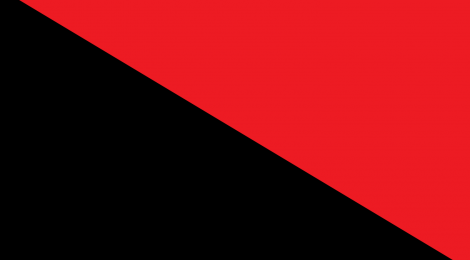 Check out details of the forthcoming 5th Bristol Anarchist Bookfair on Saturday 20th April. Stalls and meeting/workshop space available. Kids space. Vegan Cafe. For info and bookings visit: http://www.bristolanarchistbookfair.org/2013-bookfair/
The Bookfair Collective has switched venues this year to somewhere with more outdoor space, and we're a little earlier in anticipation of another hot April. Taking the outdoors theme a little further, expect a potential playfull mix of bookfair and fayre. But we remain deadly serious about the politics, we live in dramatic times. There is much to play for. Free up your day and join us for free.
—
Also, as part of Bookfair, Bristol Radical History Group will be running the Radical History Zone (RHZ) at the Hydra Bookshop (34 Old Market St, Bristol, BS2 0EZ). This is a series of talks/presentations/discussions and performances covering radical history.
The events and times in the RHZ are as follows:
Hydra Bookshop: Saturday 20th April
12.00pm-1.00pm: British armed forces' strikes and mutinies in 1918-19: a radical history project for the anniversary of World War I
(Roger Ball/BRHG)
1.00pm-2.00pm: Three minutes to midnight: the women's anti-nuclear protest at Greenham Common
(Elaine Titcombe)
2.00pm-3.00pm: Running down Whitehall with a black flag: memories of anarchism in the 1960′s
(Di Parkin/BRHG)
3.00pm-4.00pm: Poor Man's Heaven: the Land of Cokaygne and other utopian visions
(Omasius Gorgut/Past Tense Publications)
4.00pm-5.00pm: Hillbilly Nationalists, Urban Race Rebels, and Black Power: Race, Class and Gender in the 60′s U.S.
(Roger Ball/BRHG)
5.00pm onwards: 'Libres': Songs of the Spanish Revolution
(Pilar Lopez)
Full details of these events and the bookfair can be found at:
http://www.bristolanarchistbookfair.org/radical-history-zone-programme-for-the-bristol-anarchist-bookfair-2013/
or
http://www.brh.org.uk/site/events/
Bristol Radical History Group will also have (along with many other publishers) a bookstall at the main site on the first floor (Trinity Arts centre, Trinity Road, Bristol BS2 0NW)