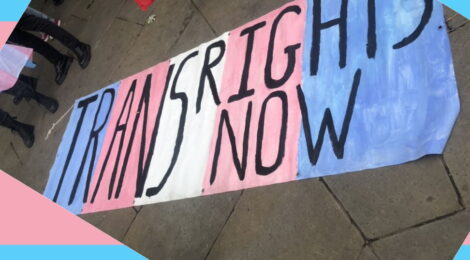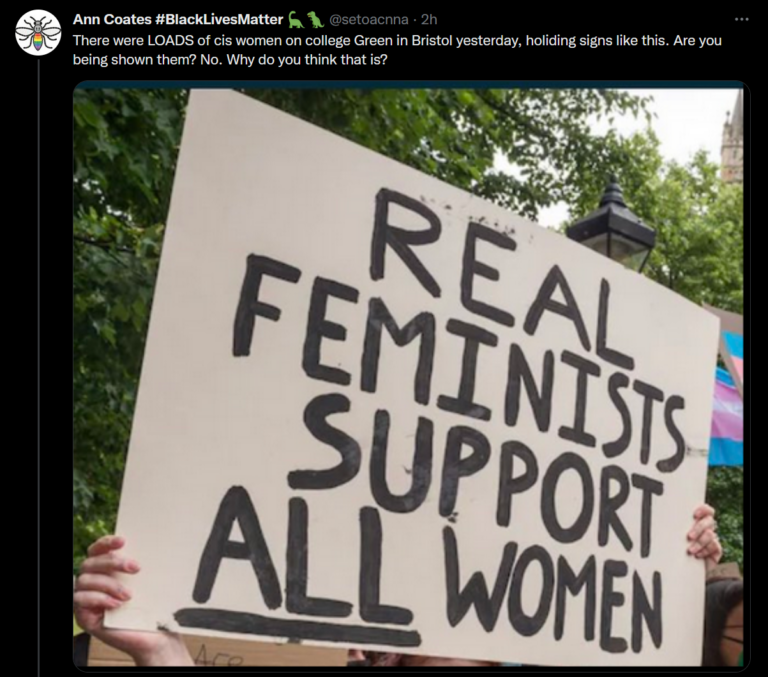 In a rather surreal turn of events more than 20 police covered all the entrances to the pub, as the counter demonstrators took the streets outside. At this point Posie Parker tweeted about 'the children' outside the pub. This is a recurring theme, as if pointing out that literal children – alongside adults, young and old – turned out to oppose your bigotry is some kind of 'win'. That they know there are children present makes their acts of violence all the more concerning.
At this point it became clear that the transphobes had nothing planned beyond attempting to buy more drinks. This turned out to be a difficult task as the Slug and Lettuce cancelled their order and began to close. Smart move on their part, no one wants the negative PR of being the 'home of transphobes' a month before Bristol Pride. Not wanting anyone to be at risk, all the remaining counter demonstrators gathered (not an easy feat) to leave together.
Our exit took the form of a march through the streets. One transphobic man leaving a pub grabbed a chair and threw it a young member of our demo. Luckily he missed, and a number of people in Black Bloc quickly put themselves in between him and the rest of the crowd. Him and his companion quickly retreated, and we all reformed to march back through the centre before dispersing.