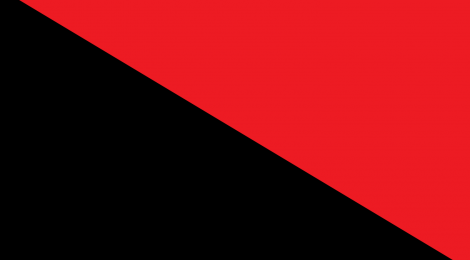 In the light of recent events it's well worth a read of this contemporary spoof of The Sun newspaper containing a "Tintin" cartoon about the Wapping printers strike of 1986-7, that was supported by many class struggle anarchists including those who formed the Anarchist Communist Federation (our old name) and Class War at the time it was about to become Class War Federation. And this is even more contemporary, taken outside News International this week, and also featured on BBC News!
We will never forget the brave fight of the printers at Wapping.
Amongst the written material produced by strike supporters during the dispute and handed out on the picket lines was Picket and copies of Class War. Later publications covering the strike included the pamphlet Paper Boys. All are available in print at the Sparrows' Nest library and archive in Nottingham. More online at http://libcom.org/tags/wapping including a photo essay.
They said we were greedy printers but we showed them all.
Since the Winter of Discontent, when the Soft Cops were no longer able to control the workers their role for Capital has been on the decline and that of Hard Cop on the increase.
It would take their combined efforts to break up the strike. It would take over a year, 2000 arrests, beatings, the murder of a resident by a scab with a police escort and Sabotage to firmly mount the saddle, sign a Secret Agreement . [introduction to Paper Boys]
See also: the BBC's historical view … Wyn Jones, Deputy Assistant Commissioner of the Metropolitan Police, said, "We saw the classic example of honest well-intentioned union members supporting their cause being joined by diverse elements whose only interest was in causing as much trouble as possible. "   "They were intent on disrupting business and assaulting officers."