David Venegas Reyes 'El Alebrije' has been released after 11 months in prison, where he was tortured and beaten. The state and federal authorities charged him with crimes against health (drug selling), sedition, burning of buildings and disobedience.
Read Article →

February and March in Armenia saw a disputed presidential election (19/2/2008) followed by eleven days of demonstrations in the capital Yerevan, broken up by tanks, police attacks and the imposition of a State of Emergency (1/3/2008). Eight people, including a child, were killed by police and around 100 were injured including 33 police. An apparently unrelated border fire-fight on 4/3/08 in the territory of Nagorno-Karabakh, disputed with neighbouring state of Azerbaijan with whom Armenia is still technically at war, broke a ceasefire agreed in 1994, killing 12 Armenian conscripts.
Read Article →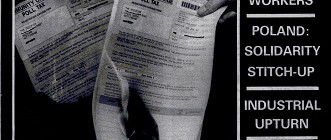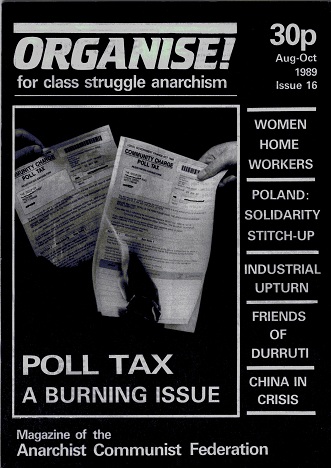 To celebrate the 20th Anniversary of non-payment of the Poll Tax in England & Wales (following non-registration in 1989 and solid mass non-payment in Scotland), to remember the commitment of community campaigns which helped us support each other in non-payment, and to take inspiration from the great Poll Tax Riot in London on 31th March 1990 and smaller uprisings in many local areas, we present all of the scanned in articles published in Organise! magazine over the period 1988-1992 spanning fourteen issues, Read more for individual links to each article.
Read Article →