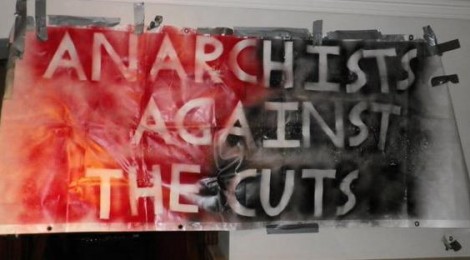 Latest Resistance is out! Anarchist Federation's free newsheet.
https://www.afed.org.uk/wp-content/uploads/2016/10/resistance161.pdf
Get your copies at London Anarchist Bookfair where you'll be able to buy new Organise! our magazine too (also available online from Active Distribution ). Up to No 87 and still going! It'll be the only "glossy" mag out as Black Flag is not coming out for Bookfair .
2016 London Anarchist Bookfair
This year's London Anarchist Bookfair will be on Saturday 29th October from 10am to 7pm.
Venue: Park View School
West Green Road, London, N15 3QR
See here:
http://anarchistbookfair.org.uk/
The AF will be holding 4 meetings at the Bookfair on The Land, Ecology and the Environment, Anarchism in Bulgaria and Mental Health. Check the Bookfair website for details. Feel free to introduce yourself to us there or at our fabulous stalls, chock full of newsheets, magazines, pamphlets, stickers and T-shirts!