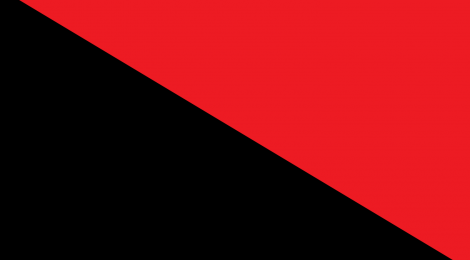 Workers in the construction industry are facing huge attacks on their working conditions. In response they have been taking unofficial action in order to maintain their conditions at the level they are now. For more information see this article on LibCom.The text which follows was produced by London Anarchist Federation and distributed to construction workers.
The last eight weeks of actions have shown that unofficial action works. The road blocking and occupations of sites have made MJN Colston, one of the eight employers who planned to get out of the Joint Industry Board national agreement, lose their nerve and go running back to the JIB.
The Employers plan: Paycuts of up to 35% Travel time and fares to be scrapped End of right to claim unfair dismissal from beginning of job End of JIB pension End of right of hearing under JIN disputes process Downgrading of apprenticeships Downgrading by bosses of electricians when they see fit
The walkouts at Grangemouth and Immingham were the start. These were followed up by the actions at the Olympic site, Farringdon and Oxford Street in London, the Tyne tunnel, MediaCity UK in Manchester, Edinburgh city chambers, Glasgow Velodrome and SPIE Matthew Hall in Liverpool. The actions have included direct action, blocking roads at the Olympic site, King's Cross and Oxford Street and moving on to sites to occupy.
And yet what have the Unite leadership done to support the cause of the electricians? Len McLuskey, General Secretary of Unite, has sent out a letter stating "If you fail to work normally you will be taking part in unofficial action." For his part, Len McAulay, Unite's National Officer for Construction in a leaked email was to state that: "My colleagues will not throw away this wonderful opportunity the employers have given us to re-engage with the workers in the industry as opposed to this poisonous campaign by these mindless individuals".
McAulay means the rank and file committee. The "wonderful opportunity" he talks about is the decision by the eight employers to pull out of the JIB! Gail Cartmail, Unite Assistant General Secretary promised a ballot for strike action at the rally in Farringdon. This is a long time coming! In the meantime the seven employers who have opted to pull out of the JIB are becoming more aggressive. Five of these employers- Balfour Beatty, Crown House Technologies, Spie Matthew Hall, Shepherd Engineering Services, and NG Bailey- have announced their intention to start sacking and to re-employ under worse conditions and pay on December 7th.
There is no time for delay waiting for a ballot that might not materialise at any time in the near future. Unofficial strikes need to spread across sites with the setting up of unofficial committees and mass meetings. Where unofficial strikes are not yet possible we need to strengthen the numbers on the days of action. That means calling on other workers, students, pensioners, the unemployed to join the morning actions.
Defend the JIB
Don't let the bosses attack pay, conditions and pensions
Make the actions as large as possible- call on other workers to support the actions
Spread the unofficial actions through the building industry
Don't let McCluskey and McAulay sabotage the unofficial actions