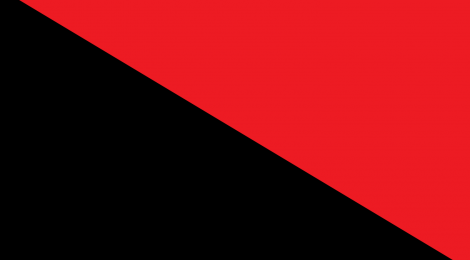 The 5th Sheffield Anarchist Bookfair is being held on Saturday 12th July, and is an amazing opportunity for you to sell some books and merchandise, create or join in with some fantastic debate, and promote the ideas and struggles you are passionate about to us folk right here in the glorious North.
For latest updates, see: http://sheffieldbookfair.org.uk
Booking tables and meetings is incredibly simple. All you have to do is go to the website here and follow the instructions. This year, we are asking vendors and organisations to pay up front in order to collect venue costs and you must do this in order to book tables. Just so you you are aware, you must make a payment before submitting the booking for, as we will only confirm the booking once payment has been received. Unfortunately, we cannot confirm a booking before that. If you require an alternative method of payment then let us know. We hope you understand this change in policy and we thank you for your co-operation.
Proposals for running meetings are invited, but note that rooms and times are limited, so the bookfair collective will make a selection in mid-June. If your meeting is approved, we will then ask you to make a payment of £5 in order to confirm it. Please do not make a payment until you have heard from us. Please complete and submit a separate form for each meeting you would like to propose to run.
The prices for tables and meetings are here:
£25 Book Distros (£15 for each additional stall)
£15 Campaigns/Groups/Zines (£10 for each additional stall)
£5 Meetings/Presentations
Sheffield Anarchist Book Fair is primarily a space for exhibiting the ideas and organisations of the anarchist movement. It is also a space for the gathering of local activists and organisers. Because of this, we welcome meeting proposals and stall applications from individuals and groups that do not consider themselves part of the anarchist movement, but do share our commitment to social struggle against capitalism and hierarchy, or are at least "fellow travellers."
The venue is the Showroom/Workstation (across the road from the train station). We have a large space for vendors, a crèche and it is all wheelchair accessible. We also have display space and a bigger cinema. If your distro, group or organisation would like to have a display, or have a particular film screened, then email us at sheffield@bookfair.org.uk (it's no extra cost to have a display or suggest a film to be screened).
We are very excited about making this years bookfair the biggest yet and we would love to host you here in Sheffield!
Lots of solidarity and love,
Sheffield Anarchist Bookfair Collective