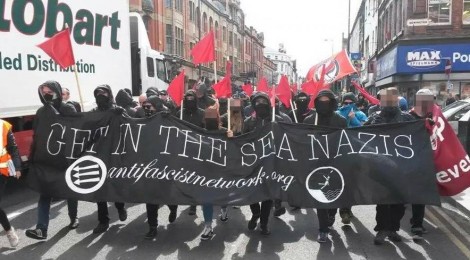 From the Anti-Fascist Network:
So Saturday was not only an outstanding local victory in keeping Liverpool Nazi free, but an important blow against the most worrying new development on the far-right for some time. Hopefully the contrast of National Action's perpetually bombastic rhetoric with the miserable reality of their utter humiliation at the hands of anti-fascists will somewhat dent their kudos amongst the other members of the far-right that they need to make up numbers on their demos. I can't see members of the NF, the British Movement, the Infidels or the National Rebirth of Poland jumping at the chance of attending National Action's next outing.
Click the link above to read the full report from the day!