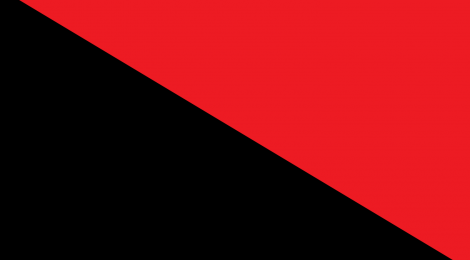 Report of the Community Action Gathering 2010

Sat 27th March 2010 @ SUMAC Centre, Nottingham

Full report available here:
http://communityactionnetwork.wordpress.com/2010/04/12/report-of-the-community-action-gathering-2010/

SUMMARY

A total of 31 members and reps from the following organisations participated: Pleasley Hill Peoples Network (Mansfield), Hackney Solidarity Network (Hackney, E.London), Hackney Independent (Hackney, E.London), Blackbird Leys Community Centre (Oxford), Hereford Solidarity League (Hereford), Cambridge Class War (Cambridge), Cambridge Unemployed Workers Union (Cambridge), Nottingham Indymedia (Nottingham), Rainbow (Nottingham), Sumac Centre (Nottingham), Veggies (Nottingham), Anarchist Federation (Nottingham), Sparrow's Nest (Nottingham), Transition Forest Fields (Forest Fields, Nottingham), Seeds for Change (Oxford), Peace House (Coventry), Hackney Unemployed Workers Group (Hackney, E. London), London Coalition Against Poverty (London), Industrial Workers of the World (Nottingham), Industrial Workers of the World (London), Anarchist Federation (Sheffield), Sheffield Social Centre (Sheffield), South London Anti-Fascist Group (S. London), xxx (Newcastle), Government of the Dead (Brockley, S. London), Election Meltdown (London), Haringey Solidarity Group (Haringey, N. London), Lewisham Community Action (Lewisham, S. London)
The stated aims of the Gathering (and the Community Action network generally) were, generally… to be more effective and be able to make a real difference in our communities.  More specifically, to:

– share information, local experiences and views about some of the key issues affecting our communities
– establish better links and communication channels among radical, community-orientated local groups and individuals
– promote collective and non-hierarchical, open and horizontal forms of organisation
– promote anti-authoritarian, anti-state, anti-capitalist and pro-community, pro-working class grass-roots politics – that is, the interests of people rather than of governments and corporations!

There were local reports from all groups and areas present. There were also a number of workshops discussing a variety of key issues and strategies including campaigning around local services and facilities, housing, neighbourhoods, regeneration, sustainability, social centres, working with residents groups, and how to set up new groups and be more effective.The following decisions were taken:
– The Gathering and Network agreed to broadly support the development of grass-roots community and solidarity organisation and networking everywhere.
– The network will be known as the Community Action Network.
– The set of principles guiding the list and network were re-affirmed and will be publicised to all the relevant supportive papers/media.
– Everybody present was to be added to the Community Action mailing list. All those on it are encouraged to communicate through the ist so that it is a useful tool.
– A specific list / group will be set up regarding housing issues, and ideas will be fed into the main CA list.
– There will be a Community Action Network meeting at the anarchist book fair in October in London, plus a Community Action 2011 Gathering in one year's time.
Full report continues here:
http://communityactionnetwork.wordpress.com/2010/04/12/report-of-the-community-action-gathering-2010/