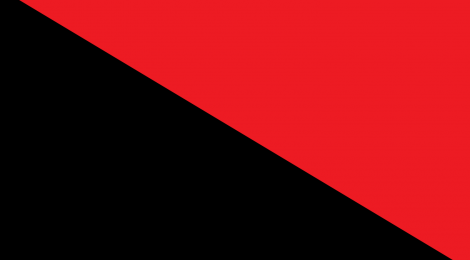 The Russian group Autonomous Action (AD) is one of the biggest libertarian groups active today. This is in the face of serious bother from the state, neo-nazis and other pondlife. A couple of weeks ago we received this alert from our friends there.
In evening of 14th of April officers of Center of Counteraction Against Extremism ("Center E") in Tyumen region searched house and arrested for 48 hours local anarchist and member of Autonomous Action Andrey K. According to friends of Andrey, pretext of the arrest was a leaflet, which Center E officers considered "extremist". Friends of Andrey say that leaflet was planted during the search. Andrey K and Rustam F were arrested in January of 2009 for "political vandalism", eventually criminal case against them was closed due to "lack of proof". This history resulted a criminal case against officers of "Center E", who back then beat up one of the arrested.
Last year, three houses were searched and pretext of the repressions was an anti-militarist leaflet and graffiti against a local military call-up center, wheatpasting against police brutality in spring of 2008 and memorial action of Stanislav Markelov and Anastasia Baburova 21st of January 2009, where besides flowers also a leaflet was wheatpasted to memorial statue of revolutionaries in the city. Back then, "Center E" officers were searching homes together with SOBR commandos, computers, samizdat(selfprint) press and leaflets against police brutality were confiscated.
Last year, for many hours "Center E" denied the arrest, disinforming friends and family of the arrested. Eventually criminal case against Andrey K and Rustam F was closed only in August of 2009.
And now Andrey is again targeted by "Center E", which is going maverick. Andrey is a linguist, working in philological faculty of the Tyumen state university.
Andrey was released after a few days but may face some kind of criminal charges and has been ordered not to leave the country.