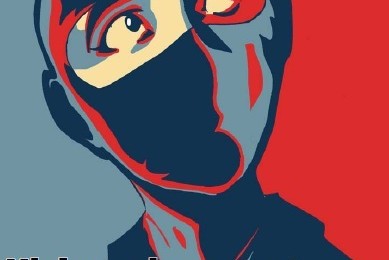 Complete Organise! magazine Issue 76 Summer 2011 now available for download [PDF format].
PRINTED COPIES NOW AVAILABLE. READ FULL TEXT BELOW.
You can order a printed copy online (or by post – back issues are also available – full details in column on left).

Please consider subscribing and/or donating to our press fund.

FULL CONTENTS Organise! magazine Issue 76 Summer 2011:
Editorial – UK Unmasked and the New Kids on the Bloc
Sketch – A Doorway
"Either we will bow our heads or we will take our future in our hands": a brief history of Greek anarchism
Throw Your TV at Your Boss! (TYTVAYB!)
The Alienation of Work and Leisure in Capitalist Society
Sabotage: The Ideas of Émile Pouget
The Tunisian Revolt
The Paris Commune of 1871 and its Impact
Maximilien Luce: Neo-impressionist painter and anarchist
Book Reviews:

The World that Never Was: A True Story of Dreamers, Schemers, Anarchists and Secret Agents. – Alex Butterworth.
Carlo Pisacane's 'La Rivoluzione'. Revolution: an alternative answer to the Italian questionon – Richard Mann Roberts.
Dreams of freedom: a Ricardo Flores Magon reader. Chaz Bufe and Mitchell Cowen Verter (eds.).
Editorial – UK Unmasked and the New Kids on the Bloc
Read it here: http://libcom.org/library/uk-unmasked-new-kids-bloc