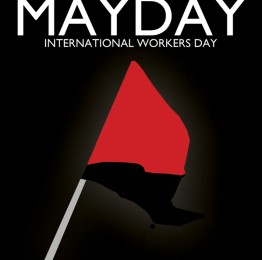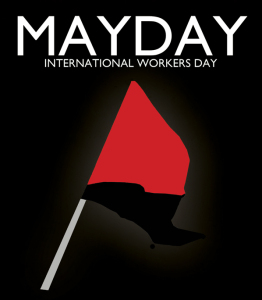 In case you missed these elsewhere in cyberspace …
1) See this compiled list of 2013 Mayday actions: Global Reports of May Day Actions 2013
2) Joint statement by USA/Canada groups and links to Anarkismo statements: Mayday. Remembering the past, fighting for tomorrow.
Read a nice summary of Mayday's origins in the USA from the Bristol First of May Group.
For a full history of the Haymarket Affair, the Haymarket Martyrs and the origins of May Day
watch this talk by Bristol Radical History Group from 2012 (YouTube video)

—
See also (from Bristol AF, 4th May 2013): Radical Block Marches in Solidarity with Bangladeshi Workers at Bristol May Day
See also (from Cyber Anarchia, Dundee, 7th May 2013):  May Day: Thoughts and considerations
See also (from IFA website, 4th May 2013): May Day Resistance in İstanbul.
See also (First of May Anarchist Alliance, Detroit): Revolutionary Greetings – May Day 2013