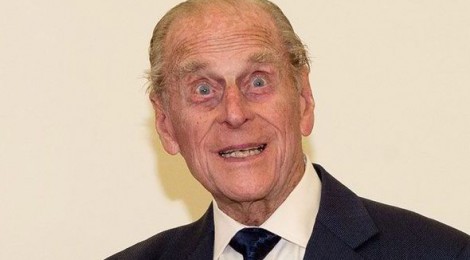 Prince Phillip on the Nazis:
"There was a great improvement in things like trains running on time and building. There was a sense of hope after the depressing chaos of the Weimar Republic. "I can understand people latching on to be something or somebody who appeared to be appealing to their patriotism and trying to get things going. You can understand how attractive it was."
He added that there was "a lot of enthusiasm for the Nazis at the time, the economy was good, we were anti-Communist and who knew what was going to happen to the regime?" Philip said that he was never "conscious of anybody in the family actually expressing anti-Semitic views," but acknowledged that that there were "inhibitions about the Jews" and "jealousy of their success."
Philip was born Prince of Greece and Denmark on Corfu in 1921, the youngest of five children and the only son of Prince Andrew of Greece and Princess Alice of Battenberg. Three of his sisters – Sophie, Cecile, and Margarita – became members of the Nazi party. All his sisters married German princes. Sophie's husband, Prince Christoph of Hesse, became the head of the secret intelligence service in Germany under Goering.